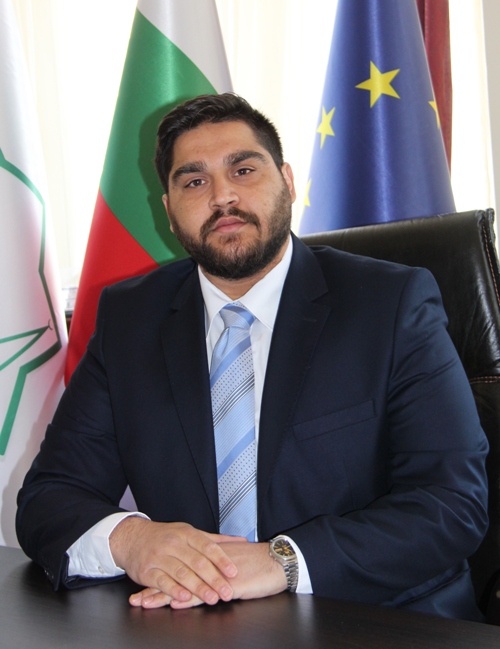 DZHELAL FAIK
Secretary General
e-mail: This email address is being protected from spambots. You need JavaScript enabled to view it.
Dzhelal Faik was born on 12 January 1988 in the town of Balchik.
He completed his secondary education in General Secondary School "Hristo Smirnenski" Obrochishte.
In 2007 he began his higher education in the Francophone Program of NBU with a specialty "Hotel and Restaurant Management" and the same year he was elected as a Municipal Councilor in the Municipality of Balchik and chaired the Standing Committee on Education, Social and Youth activities at the Municipal Council.
In 2010 he did an internship on his specialty in France and in 2011 began his second higher education in HTS "St. st. Kiril and Methodius" in the field of Pedagogy of Education in History and Geography with a professional and qualification degree: History and Geography Teacher. In 2012 he began working in the Municipal Administration of the Municipality in Balchik with a competence "Civil registration and Administrative Services". In the period from 1 March to 1 May 2014 he did an internship in the EU parliament in Brussels,
Since 11 April 2016 he is a Secretary General of Grand Mufti's Office. He is directly responsible and manages the International Department, the Department of Public Relations and Protocol, the Administrative Department and the Archive of the Muslim Denomination at Grand Mufti's Office.
He is a Spokesman of the Muslim Denomination and Head of the Cabinet of the Grand Mufti.
He is married.