Workshop on religious freedom and anti-discrimination was held in Sofia
On 14th of March this year in Sofia was opened a workshop on the topic "Protecting religious freedom and preventing discrimination and violence based in religion and belief". It was organized in cooperation with the Commission for Protection against Discrimination and the US Embassy in Bulgaria. The event lasted three days and took place in the capital's "Sofia Hotel Balkan".
"The future of Bulgaria is as a multi-ethnic, multi-religious society" – with these words the US Ambassador Eric Rubin opened the forum on Tuesday. In his welcoming address Ana Dzhumalieva, Chairwoman of the Commission for Protection against Discrimination, outlined the trend of revival of the religious values, faiths and beliefs over the recent years.
Among the participants of the workshop were representatives of the Department of Justice and the Department of Homeland Security of the USA, representatives of different religious communities from Bulgaria. There also participated members of human rights organizations, representatives of state authorities and institutions, university lecturers.
The Muslim Denomination in Bulgaria was presented at the event by the Deputy Grand Mufti Birali Myumyun. He informed the other participants about the problems which the Muslim community in our country face. With regard to the hate crimes he gave an example with the attack towards the mosque in the capital "Banya Bashi" in 2011, after which nobody is sentenced yet.
In the form of reports, presentations and group practical activities the participants in the workshop discussed issues related to the legislation in Bulgaria and the USA regarding the freedom of faith, protection against religious discrimination and hate crimes and their measurement.
During the last day of the workshop were outlined positive examples for good governance and achieving understanding between the representatives of different religious and ethnic groups.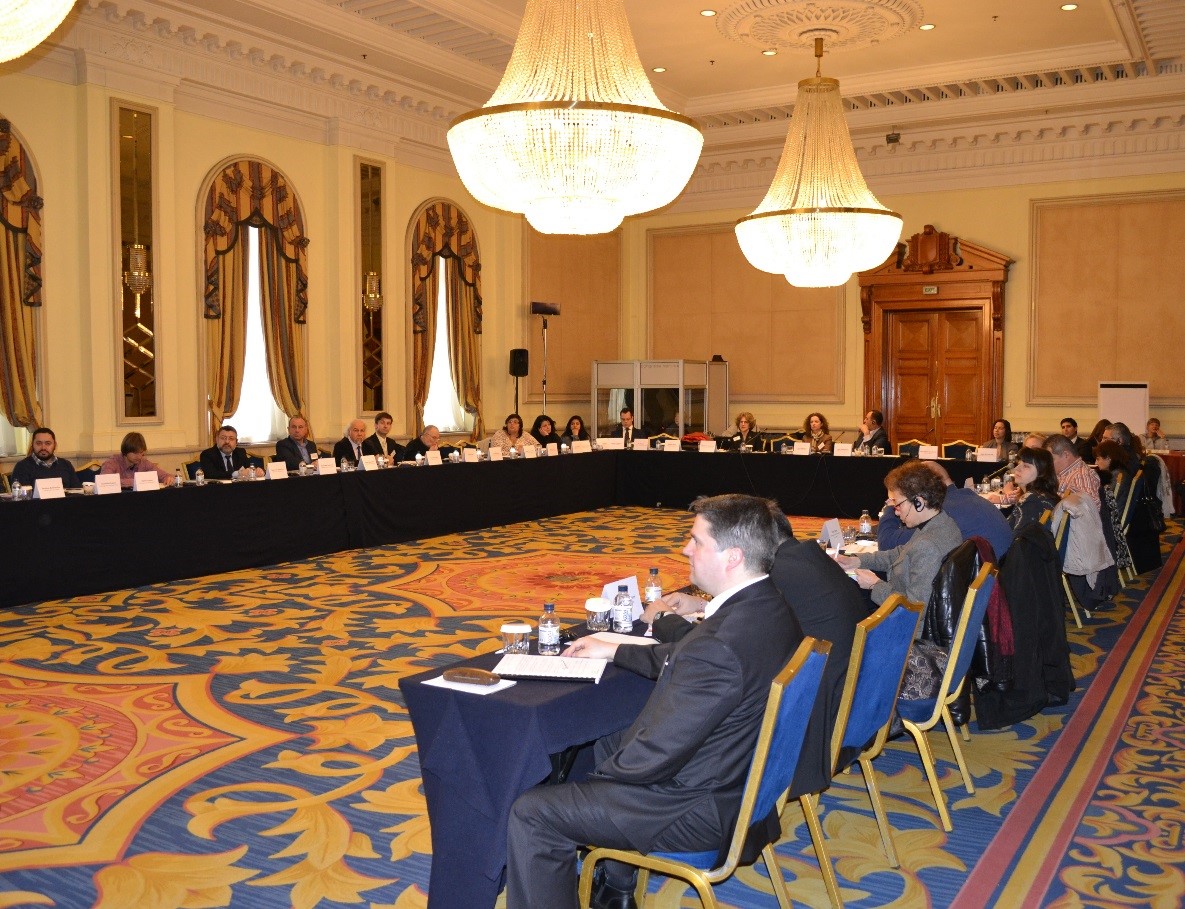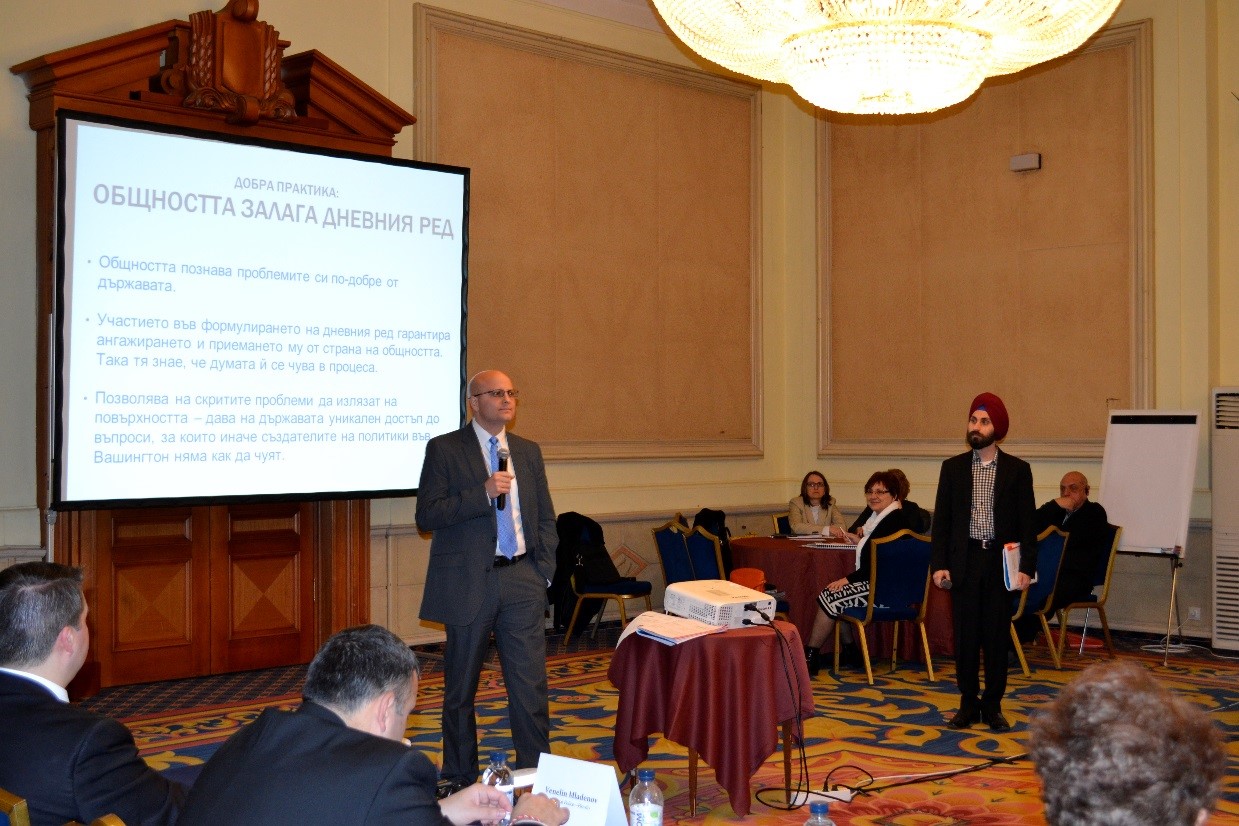 Kareem Shora and Rajdeep Singh Jolly from the USA
Especially for grandmufti.bg Stacy Bernard Davis from the Bureau of Democracy, Human Rights and Labor at the State Department of USA shared about the politics of the US Embassy which is aimed at promotion and supporting both major and minor religious communities and religious denominations. "US religious communities have a long history of cooperation. Small or bigger, they all are equal" – she added.
When asked about the manifestations of religious intolerance – compared between Bulgaria and the USA, Davis replied that its dimensions in Bulgaria seem much larger than in the USA. "I was shocked when I listened at the workshop the report on the manifestations of anti-Semitism in Bulgaria, for example" – further she said.
                                                                           Text and photos: L. Chausheva